Gulf Bank's 60 remarkable years of history in Kuwait has allowed this highly recognized and credible bank to build a family filled with loyal, dedicated, and professional employees.
We at Gulf Bank have a clear vision and set of core values that keep us focused on our primary goal of doing right by our customers, shareholders, and as importantly, our employees.
Strategy 2025
VISION & MISSION
Vision
To be the leading Kuwaiti bank of the future.
Mission
To provide customers with simple and innovative services, in order to enable sustainable growth.
CORE VALUES
Ambitious
We are ambitious in meeting the challenges of the future, and in providing the best banking solutions.
People
We engage, empower and develop our people in order to provide customer excellence and to serve the community.
Ownership
We individually take ownership before we hold anyone else accountable, we stand up to our challenges and support each other as one family.
Simple
We strive to remove unnecessary complexities in our processes to make banking enjoyable for our customers. Solutions that are simple, efficient and elegant.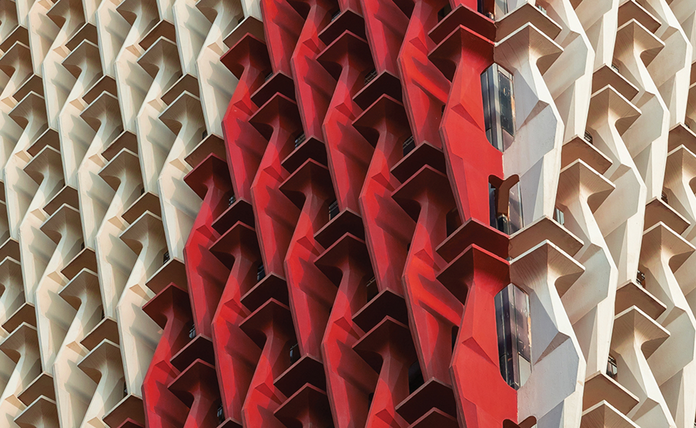 Life at Gulf Bank
At Gulf Bank, we offer purposeful careers that go beyond just businesses, brands, and branches. Each person in our community is a building block of our future and we provide each employee with a strong foundation on which they can build their careers.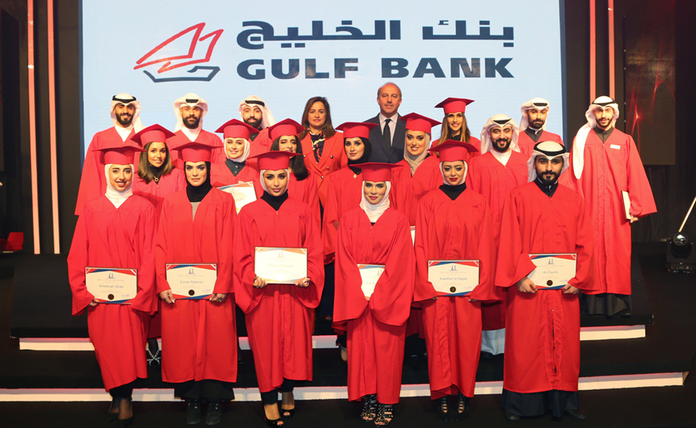 We believe that how you do something is as important as what you do. At Gulf Bank, we provide you with trainings and opportunities for a bright future and a sustainable career you can be proud of.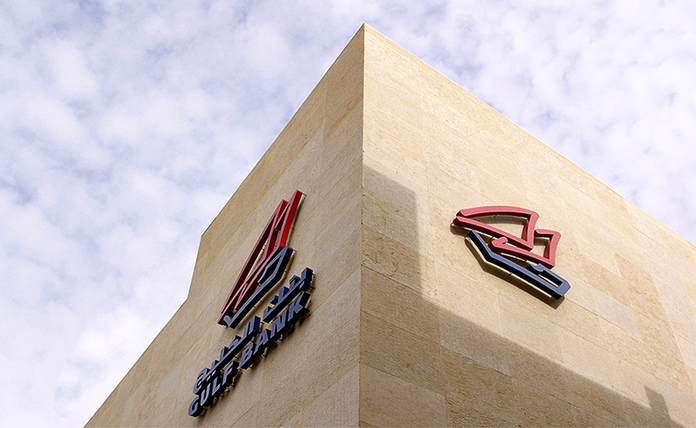 With the right technical and social skills, personal values, positive attitude, a hunger to learn and desire to perform, Gulf Bank can confidently say it would be a pleasure to meet you.
Trainings & Courses
Gulf Bank recognizes people's potential and rewards them with opportunities to grow. Both existing employees and newcomers benefit from online and in person training courses, structured career progression plans, job rotations and often cross-business project assignments
Graduate Development Program
As part of its Human Resources' Leadership Development and Succession Planning initiative, Gulf Bank offers Kuwaiti employees a chance to get trained as holistic bankers and enjoy a fast track career with our Graduate Development Program. This customized program is delivered in collaboration with the Institute of Banking Studies (IBS) over a nine-month period and is designed to build teams of committed and motivated professionals. For more information, contact the Talent Management Team – ext. 2849 / 2969
Roles & Career Paths
We offer clear career paths for newcomers and employees within the bank based on their demonstrated performance, growth potential, career interests, time in job and available opportunities. The various job opportunities would fall under areas such as Consumer Banking, Corporate Banking, Investments, International Banking and Treasury as well as In Support Functions
Compensation & Benefits
We pride ourselves on designing and delivering compensation and benefits practices that promote meritocracy, equity, and transparency. At Gulf Bank we offer a competitive salary, allowance and benefits package that consider market rates, individual experience and qualifications, and the nature of the job. Our non-cash benefits focus on flexibility and providing employees with every opportunity to find a healthy work-life balance. Several banking benefits such as interest-bearing fee-free accounts, discounted staff rates on loans and credit cards, and fee-free foreign exchange transactions round off the package
Apply Now
We are always on the lookout for talented people to help us achieve our vision. If you are interested in joining the family